"

Any attempt, on my part, to detail what you are about to hear would be both meager and redundant. Some 1.5 millennia have passed since the early hymnographers devoted their entire lives to the exaltation of God and His Christ in poetry and music. What they recorded, to this day, tells the story far better than any of us – who have inherited their God inspired message in music – could ever transmit. " - Perecles P. Phillips, HOLY WEEK & EASTER EXCERPTS
Released August 2021
Greek Orthodox Divine Liturgy
Recorded at Ascension Greek Orthodox Cathedral, Oakland, CA | January 1984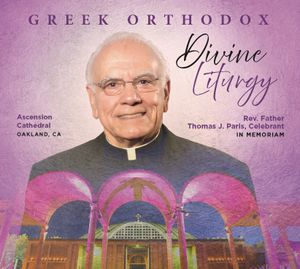 CDs (Amazon) and Downloads available, visit 
hearnow.com/greek-orthodox-divine-liturgy
---
Released June 2021
Eternal Memory 
GREEK ORTHODOX HYMNS & SACRED MUSIC OFFERED IN MEMORIAM
Recorded at Ascension Greek Orthodox Cathedral, Oakland, CA  | 2020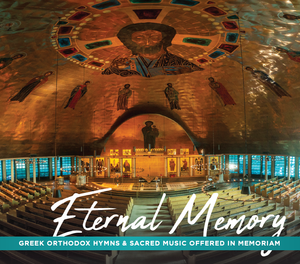 CDs (Amazon) and Downloads available, visit
---
Holy Week and Easter Excerpts

 
Recorded at Ascension Greek Orthodox Cathedral, Oakland, CA  | 1979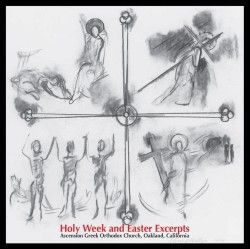 CDs (Amazon) and Downloads available, visit
---
Purchase 10 or more CDs and receive a discount. Contact info@pereclesmusic.com or call 925.820.6720
facebook.com/PereclesMusic/
WELCOME TO PERECLES MUSIC
Home to Recordings and History of Greek Orthodox Church Music and Sacred Works 
Perecles Music was created to preserve the original vinyl recordings as well as new works in the spirit of impresario and devoted Greek Orthodox musician, choral director, and producer Perecles "Perry" P. Phillips.
Launched in 2013 to commemorate the 35th anniversary of the monumental 1979 recording project HOLY WEEK & EASTER EXCERPTS, the new CD version was distributed digitally and continues to reach the global market. Conceived, produced and directed by Phillips, you will find the extensive history of that effort included here throughout the site for your perusal.
On June 5, 2021, a new CD project ETERNAL MEMORY Greek Orthodox Hymns & Sacred Music Offered in Memoriam was added, produced by Phillips' daughter Frosene. The recording is offered to provide such hymns and music for memorial and funeral services, and other spiritual occasions. Since Covid, the additional need for such music in cathedrals, churches, funeral homes, and more has arisen. To learn more, please see the ETERNAL MEMORY page.
Finally, additional recordings of "The Divine Liturgy" with Rev. Fr. Thomas J. Paris of Ascension Cathedral from the 70s will be available as well as the "International Christmas Concert" archived recordings - all recorded at the award winning Ascension Cathedral in Oakland, California.
Thank you for visiting pereclesmusic.com